Attack on the police team in Patna, beat up the policemen including the inspector and drove away the criminal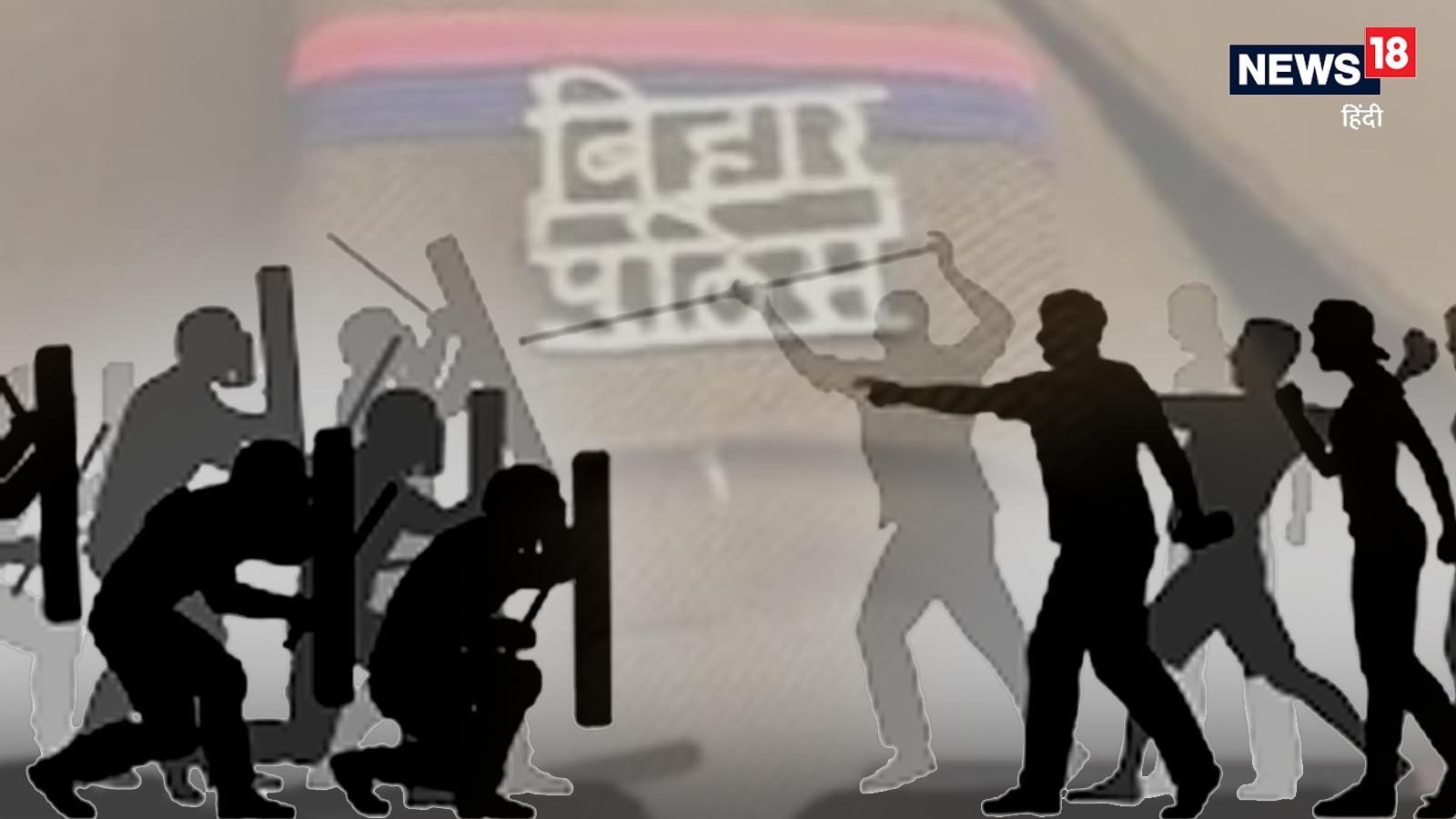 Patna. The police team (Attack On Police Team) was attacked in the Zakariapur area of ​​Ramkrishna Nagar police station area. According to the information, the team of Nalanda Police had reached to nab a criminal. The policemen had also caught the criminal and were taking them with them, during this time the local people and relatives attacked the police team. In this attack, furious people beat up many policemen and also vandalized police vehicles. There was panic in the area regarding this incident. The policemen who were injured in the attack have been admitted to the hospital for treatment.
During this incident of attack, people also rescued the criminal and fled with them. Patna Police has also reached as soon as the information about the matter is received. The team of Patna Police is currently engaged in the investigation of this attack case.
In fact, the police of Nagarnausa police station of Nalanda district had reached Zakariapur area of ​​Ramkrishna Nagar police station area of ​​the capital Patna today where they had to arrest the wanted criminal. The police team that reached under the leadership of ASI also arrested the criminal from Jakariapur area. But, after the arrest of the criminal, when the police team was returning to Nalanda, during this time the criminals attacked the police team.
Criminals pelted stones at the police near Shivam Convent School on NH 30. After that they also reached him. The criminals also rescued the arrested criminal from the custody of the police. In this incident, Inspector Ganesh Rai of Nagarnausa police station was seriously injured while two policemen suffered serious injuries. All the injured policemen have been admitted to a private hospital for treatment.
After this incident in broad daylight, there is panic in the Patna Police. However, Patna Police says that when the Nalanda police came to arrest the criminal, they did not even contact the concerned Ramkrishna Nagar police station. At present, Patna Police is conducting raids to arrest all the accused.
However, this incident has once again raised many questions on the working style of the police. Especially how the audacity of the criminals has increased so much that they are not hesitant to even rescue their partner by attacking the police in broad daylight. Taking this whole matter seriously, the SSP has directed the Sadar SP and City SP East to take immediate action and ensure the arrest of the accused.
,